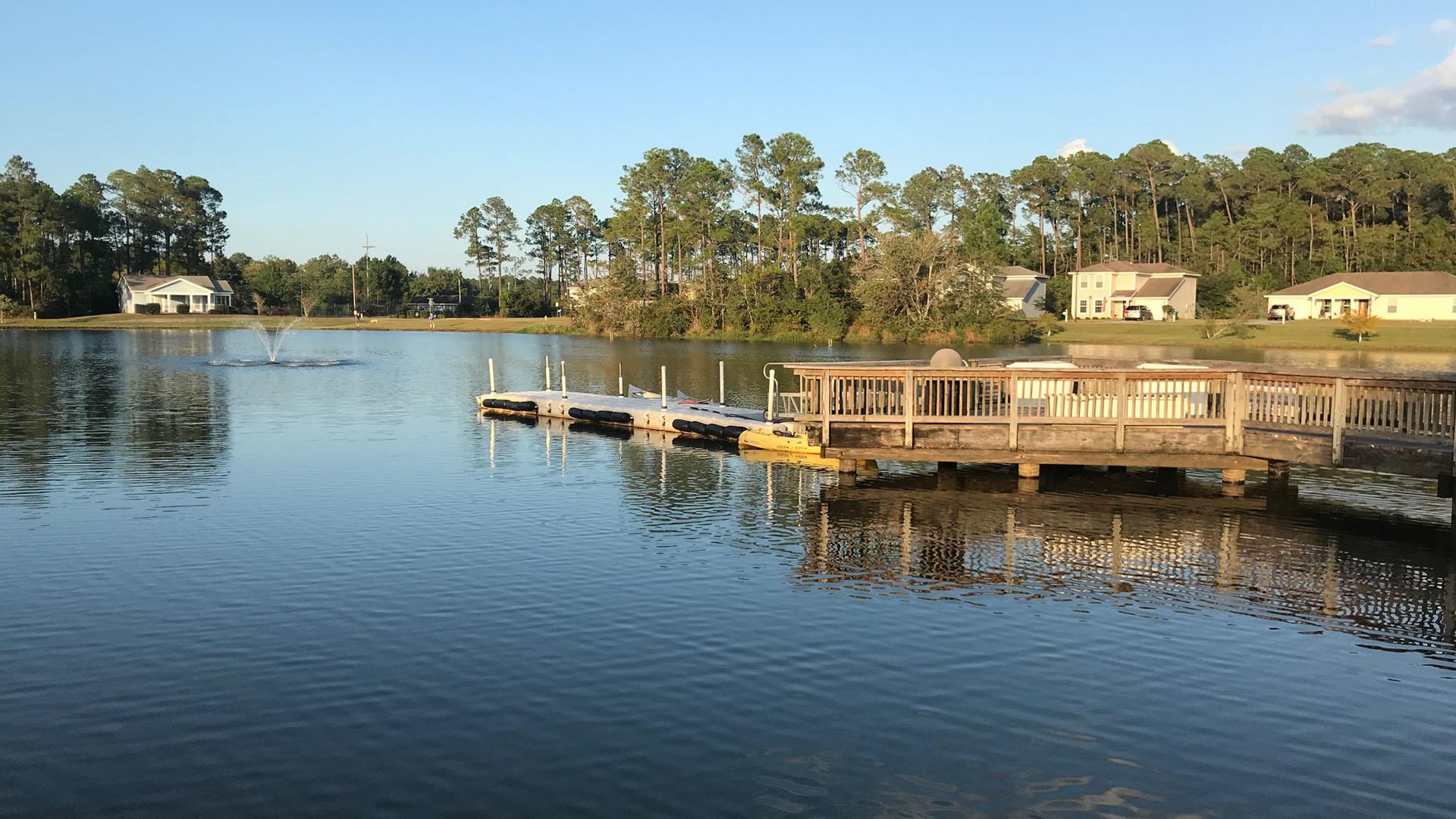 Seabee Lake is located on the northwest end of the base just off 11th Street. This area has three large pavilions and eleven smaller pavilions, with one large pavilion right next to the lake with a fishing pier. It also has picnic tables, barbecue grills, a covered playground and restroom facilities. This Recreation Lake offer's everything a family needs to enjoy a day of picnicking and fun. Fishing is allowed, however, the CBC Lake is a catch and release lake. Enjoy your angling skills while trying to catch a Bass, Cat Fish, Brim or White Perch from the lake.
The Lake is often the location for a number of MWR events and Command picnics. This facility is available on a reservation basis to all personnel affiliated with CBC Gulfport. We recommend that you make reservations as far in advance as possible. CBC Lake reservations can be made by calling (228) 871-2127.
CBC Lake has canoes and kayaks, and a floating dock for use by service members and their families at no charge. Life jackets are also on site to ensure safety. MWR continues to improve the quality of life for NCBC customers every day!
How are we doing? Let us know by taking a quick 10 question survey